• WATCH one of our podcasts (below left) or an excerpt from our monthly live show (below center and right):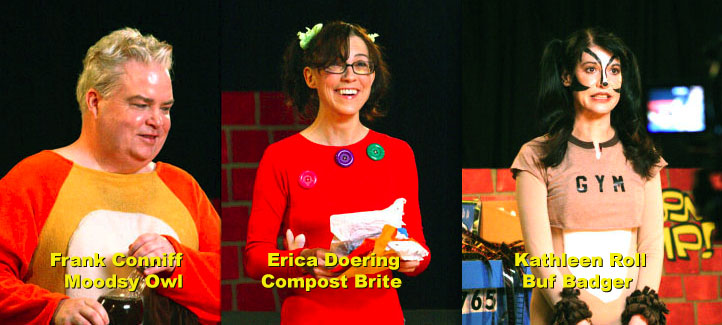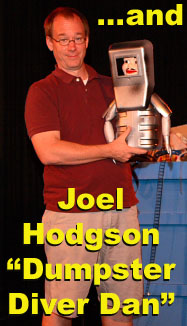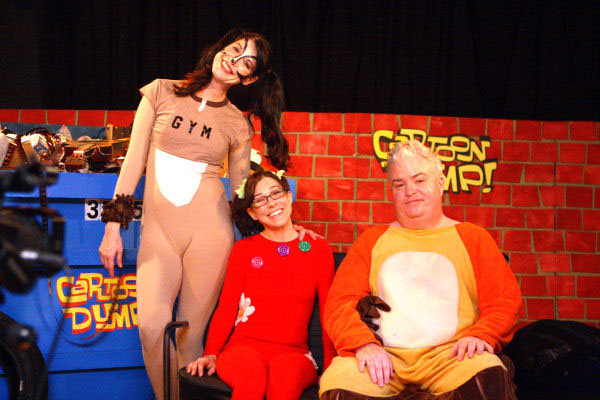 Photos by Eric Meacham.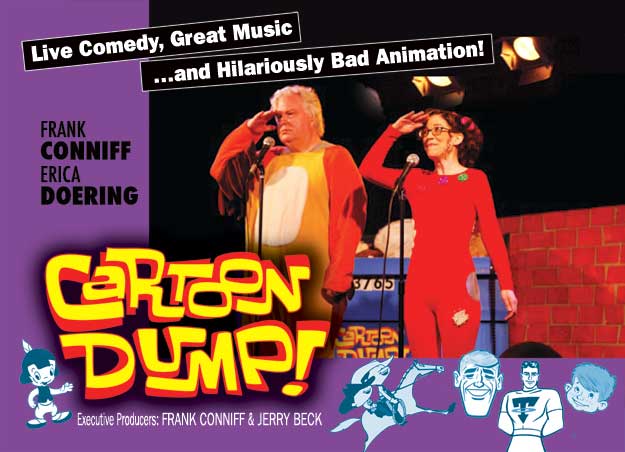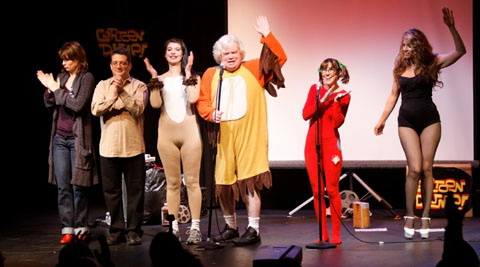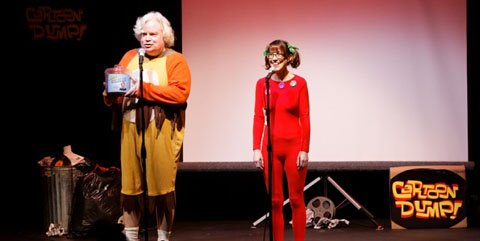 Above, photo from our San Francisco show, January 31st 2009
At the Eureka Theatre 8pm - as part of THE SAN FRANCISCO SKETCHFEST.
---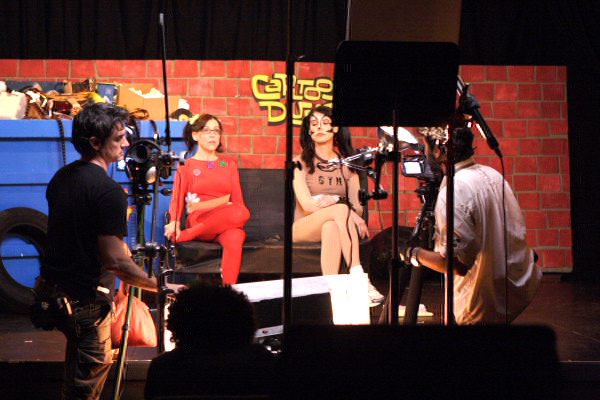 Starring Erica Doering, Kathleen Roll, Joe Keys and Eddie Pepitone.
And featuring J. Elvis Weinstein or Joel Hodgson as "Dumpster Diver Dan" and Frank Conniff as "Moodsy, the Clinically Depressed Owl"
Produced by Jerry Beck & Frank Conniff • Created by Frank Conniff • Developed by Jerry Beck •
Music by Brad Kay and Frank Conniff • Written by Frank Conniff • Podcasts Directed by Scott Ingalls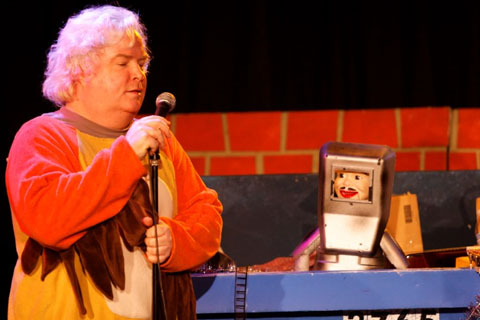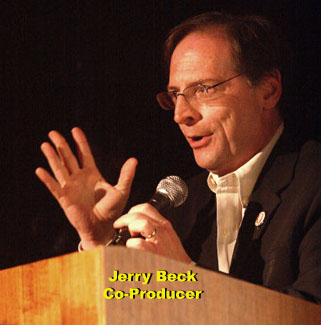 • Podcasts are now available on YouTube!
Contact us!
© 2012 by Jerry Beck and Frank Conniff